Southern Gold takes its Community and Social Responsibilities (CSR) very seriously. The company has a track record of building relationships with local people and engaging government authorities in fulfilling regulatory processes. A brief outline of the typical approach and interaction with the community, as well as the environmentally responsible nature of our activities, is presented below.
Community
Introduction
The Southern Gold CSR team has been highly successful in building strong trust with local Korean communities enabling exploration work to be completed in several different project areas. Regulatory approval is needed for ground disturbing activity, including exploration drilling or trenching, which is typically done after the initial reconnaissance exploration. Prior to submission to the local county, the landowner's approval is needed and is incorporated into the submission. But even prior to this, the CSR team engages with local people to communicate the nature of Southern Gold's early-stage exploration.
Typical community approach and sensitivities
Most of Southern Gold's projects are in rural areas which have a small community in the local area. Contact with the village leader, who is a key person in the local community, is essential to find landowner information and to build trust and good communication channels with the local community. An open relationship is established with the village leader and an introduction of the Southern Gold business is presented. Other villagers are consulted and information about the village and surrounds is obtained. The village leader is usually aware of relevant information pertaining to the village and knows the identities of the landowners. The landowners are initially contacted through the village leader to ensure a more familiar setting for the negotiation. Southern Gold's proposed exploration work is discussed, and trust is built. They understand the value of the land can be increased by exploration and that any longer-term mine development is beneficial to the local economy. Southern Gold listens to the villager's views and takes note of their concerns and in this way goodwill with the landowner is established. Sometimes land is owned by multiple people in the one family and in this case a larger family meeting is held to gain consent from the whole group (Photos 1-3).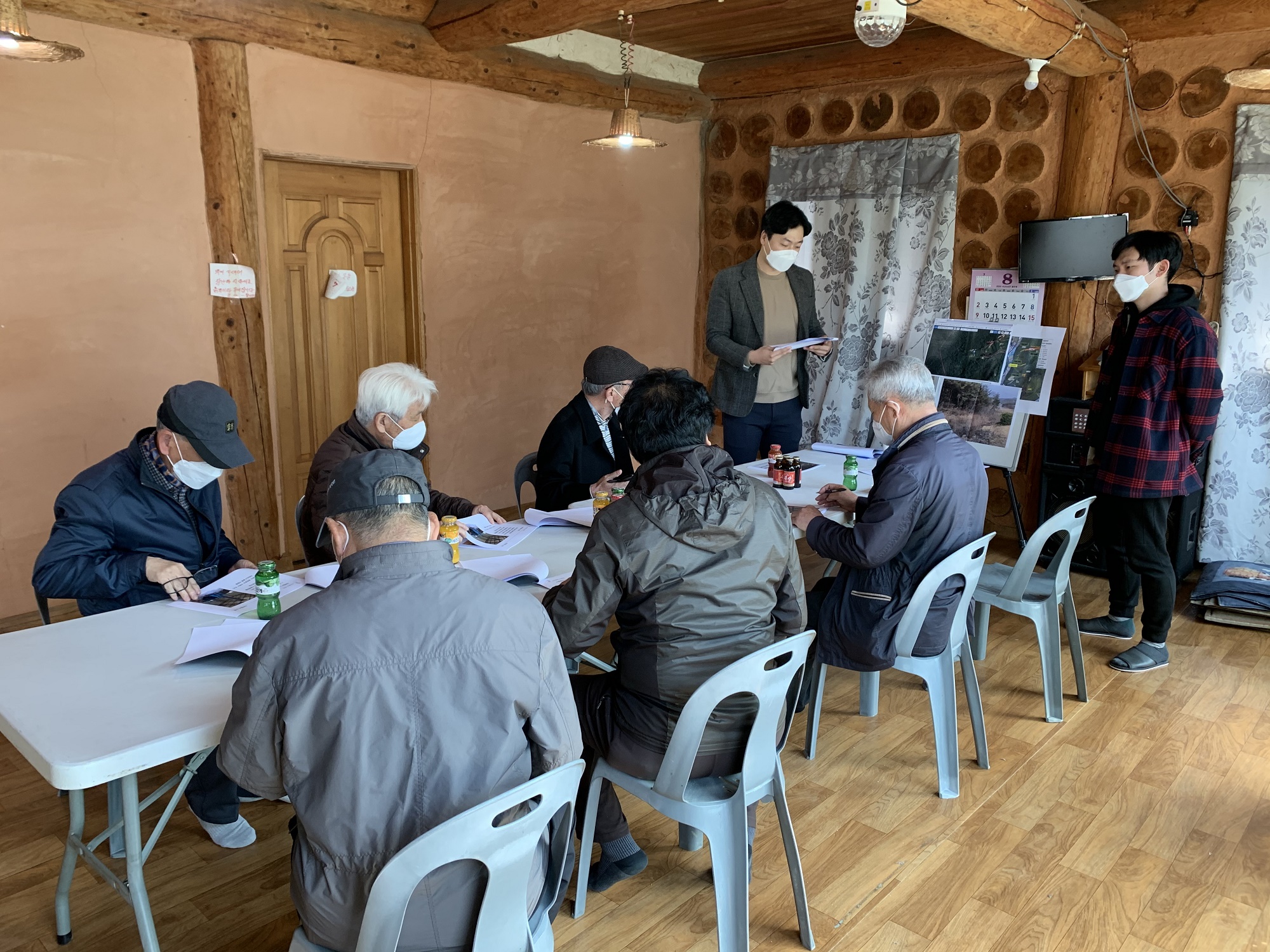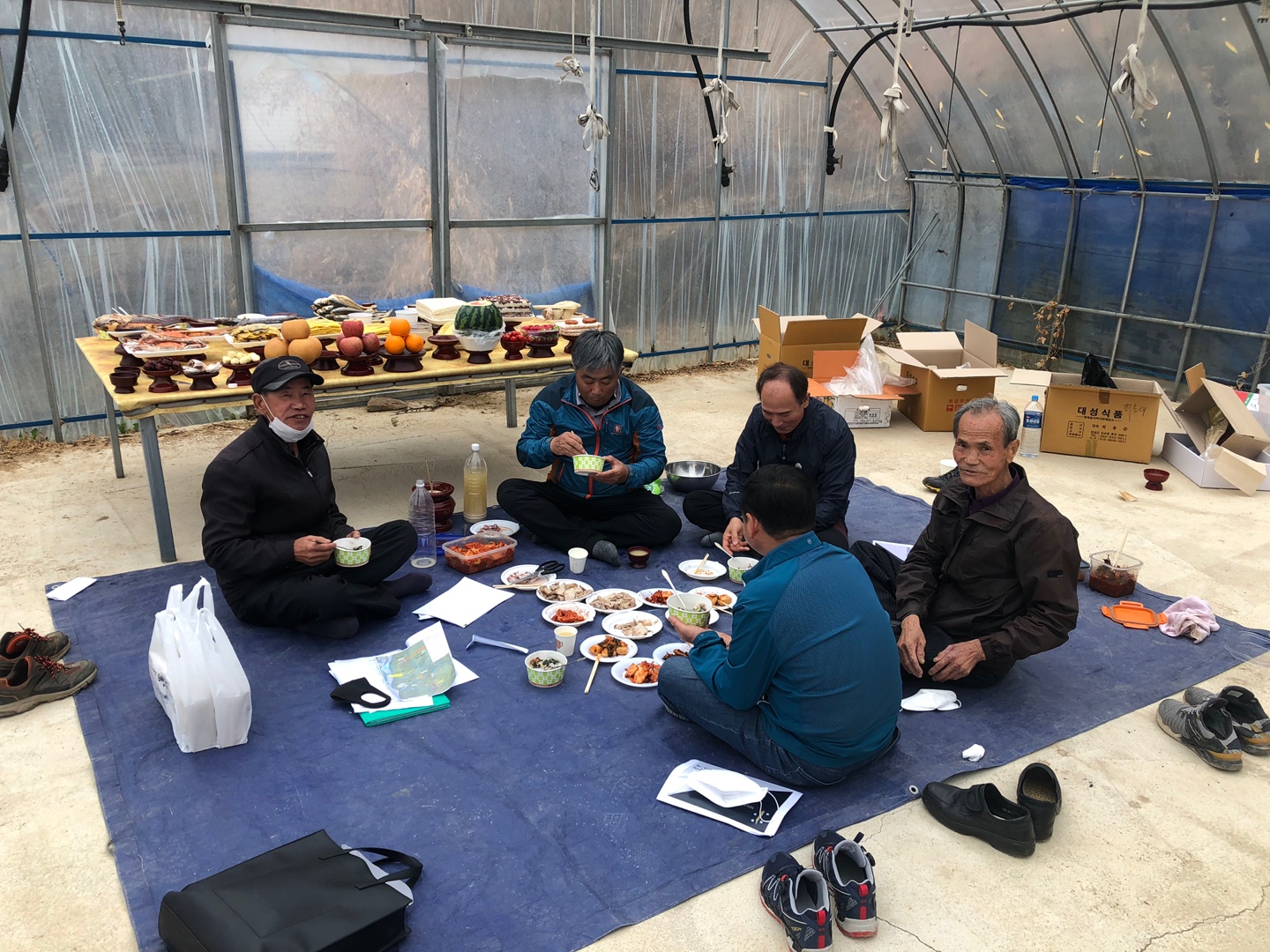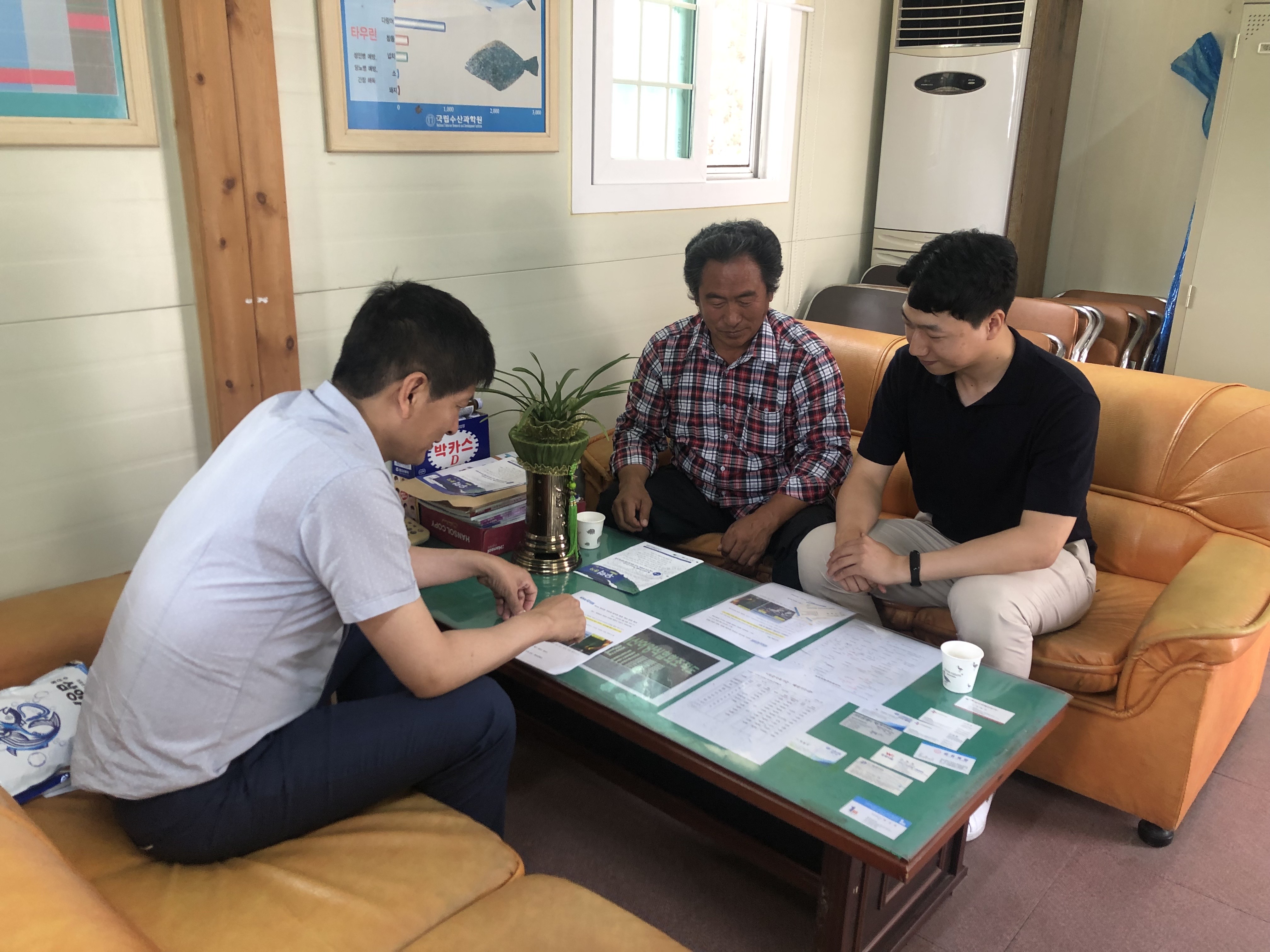 Photos 1-3: Family meetings to obtain land use agreements
In addition, visits to the drill site are made with the landowner to listen to any concerns (Photos 4-6)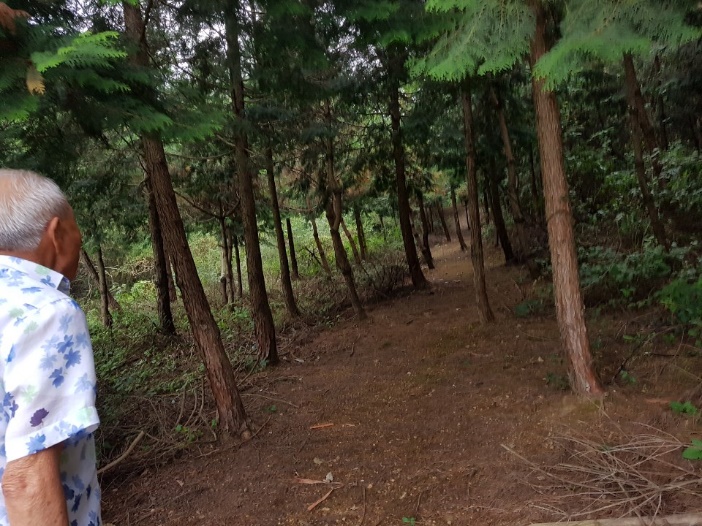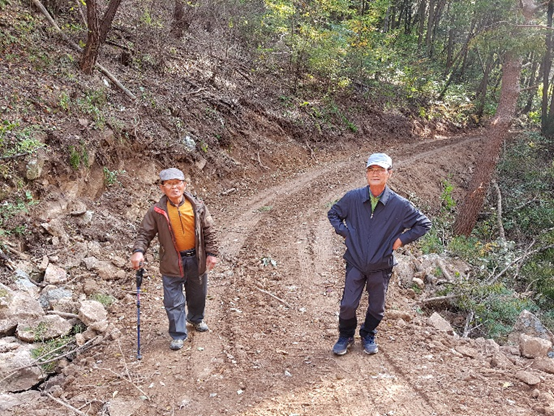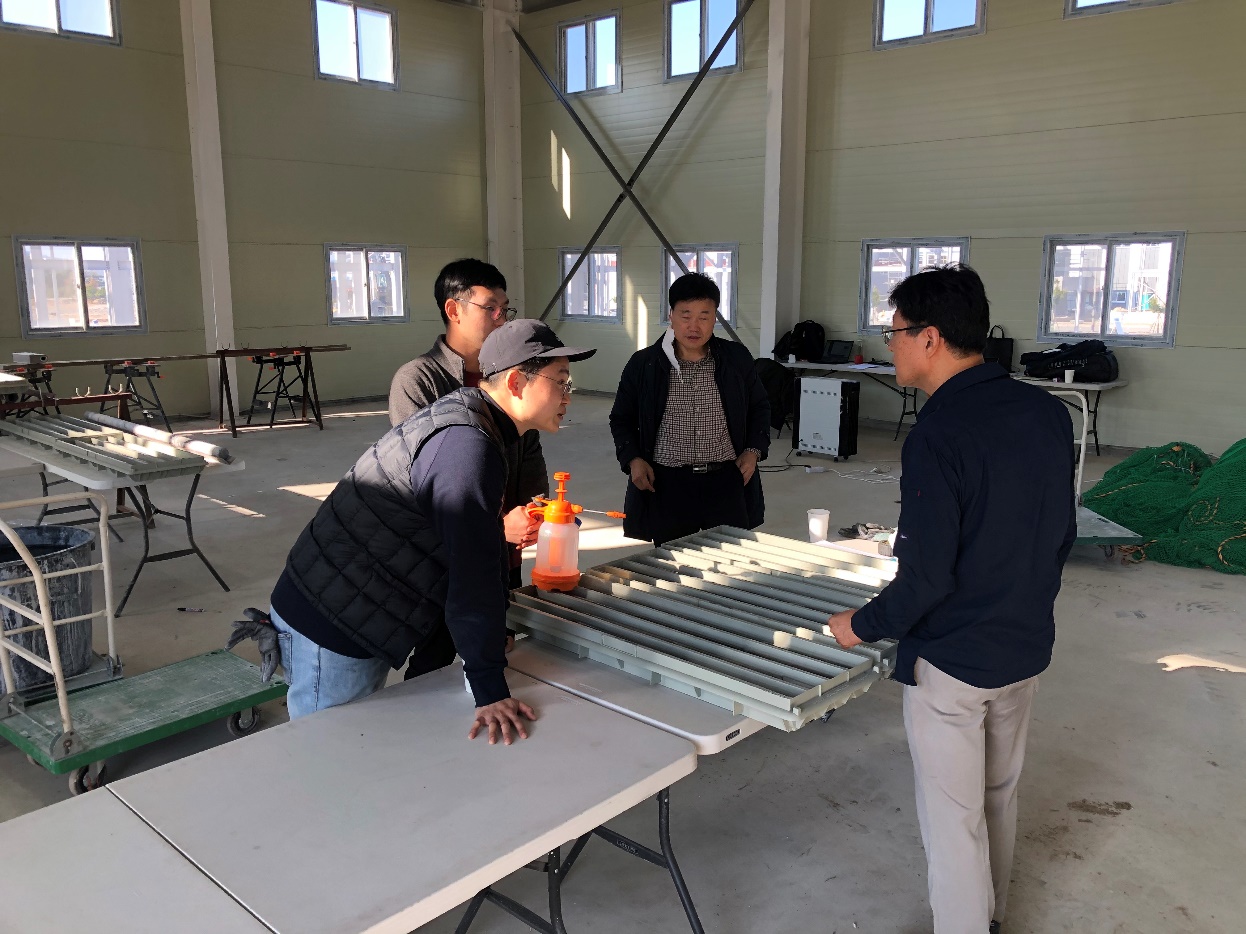 Photos 4-6: Field visits with family members to discuss and obtain land use agreements
Dealing with concerns
Southern Gold presents information which includes evidence of the environmentally responsible manner that drilling and related activities is conducted. Through this business explanation and examples of past project work, trust is gained with the villagers and landowners. This effort reduces short-term concern and confirms the company's integrity. The life cycle of drilling from initial investigation to restoration of drill sites is presented, emphasising that the land is kept clean, drill fluids and waste are managed well and all procedures are approved through the governments regulatory system. Long-term concerns are alleviated by explaining that the environmental regulations are now much stronger than were applicable to historical mines. An effort is made to build trust and form a good relationship over time with Southern Gold staff always listening carefully and communicating with respect.
Follow up engagement
During the drilling stage, a good relationship is shared with all stakeholders. Any issues from people in the local town are managed through good communication and education about the nature of our work. The drill site is operated professionally and any safety or environmental risks are managed in a proactive manner. Post drilling, the relationship is maintained until the point (if or when) Southern Gold decide to direct work elsewhere. If the drilling is successful or the exploration target is broadened, more community relationships will be required. Any development requires the consent of the majority of the villagers and, in preparation for this possibility, a good relationship with all local people is maintained. This includes looking carefully to see if there are any signs that the villagers are feeling uncomfortable with our exploration activity. In this case, it is advantageous to expand the good relationship through the village leader and the landowner who is already positive about the project. Integrity is shown by greeting any residents first, and if someone is curious about the Southern Gold business, we make sure to explain it clearly and offer a visit to the drilling site while it is in operation. The well-managed drill site can always accommodate visitors at any time.
Environment
Regulatory process
During the drilling design process, land regulatory restrictions must be checked on the land registration map on the government website. Other restrictions also need to be checked for each location, such as any heritage protection area, road buffer area, national/provincial parks, water source or catchment protection area or military reserve area. Approval from the local county for the land use is required under the Groundwater Act, and if in a mountainous area, then also the Mountainous District Act, after landowner approval.
Mountain District Act (MDA)
Approval is required for drilling or trenching to gain permission for and reporting on temporary use of mountainous districts. The purpose of the regulation is the preservation of national land reserves and their natural environment. A survey of the area that will be affected, including tracks and pads required, needs to be completed by a licensed surveyor and a rehabilitation design has to be made by a certified forest engineer. The MDA submission can be lodged on a tenement application without a granted tenement, but the decision is up to the regulator in the local county office.

Figure 1 - MDA regulatory process
Groundwater Act (GwA)
Each drill hole requires GwA approval as there is a chance drilling activity can contaminate groundwater. The purpose of this regulation is to ensure proper hole closure and to reduce the possibility of subsequent groundwater contamination.

Figure 2 - GwA regulatory process
Other environmental regulations that may require risk management protocols at the request of the county are noise, vibration, dust and waste disposal. Drilling close to local towns can elevate concerns around these issues but Southern Gold has several options to deal with each of these issues should they arise.
Managing risks
Where access roads are required to be constructed to the drill site, the proposed road route is visited several times to select the option which minimizes damage to the mountainous area and maximizes safety of all stakeholders. All excavator contractors are closely supervised, and the surrounding environment is checked in advance to prevent a possible rollover or other hazards while mobilising the drilling rig.
At the drill site, safety meetings with the drill crew are held periodically to encourage safety awareness and prevent accidents. This includes monitoring fitness for work, wearing PPE, fire prevention and extinguisher maintenance, installation of a safety line in steep terrain to prevent falls, and so on.
To minimise contamination of drilling works, Southern Gold ensures the use of a tarp and non-woven fabric on the ground for possible oil spills. All drill cuttings and drill fluids are stored in above ground tanks when drilling is done in a farming area, and small sumps for pumping are lined with plastic. Drill cuttings and on-site waste are disposed of through professional waste disposal contractors. The aim is for Southern Gold to leave a minimal footprint once it leaves the area, ideally in such a way that you would not know we were there.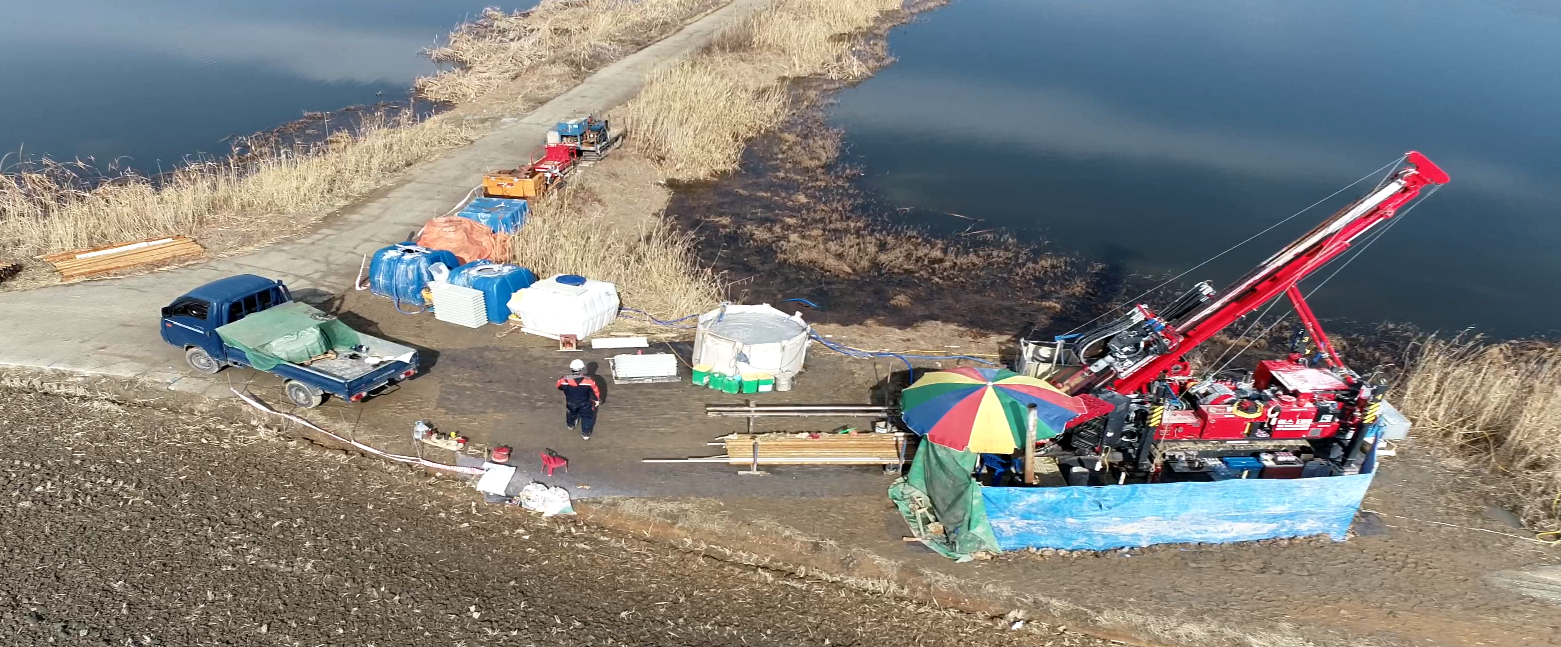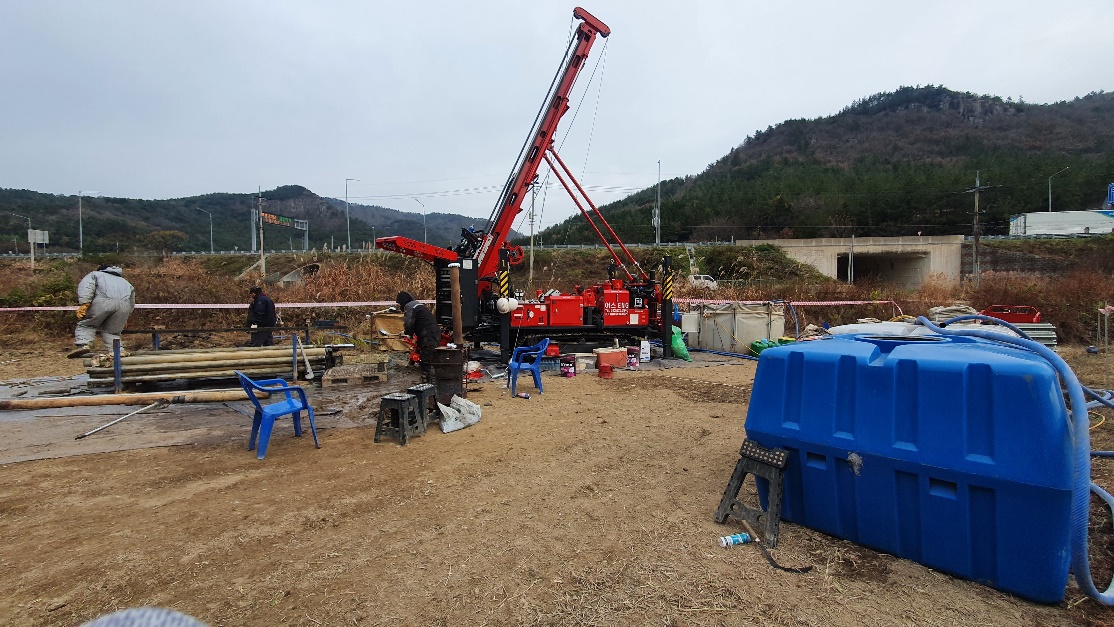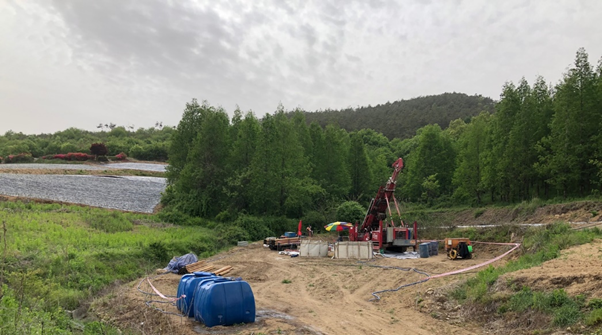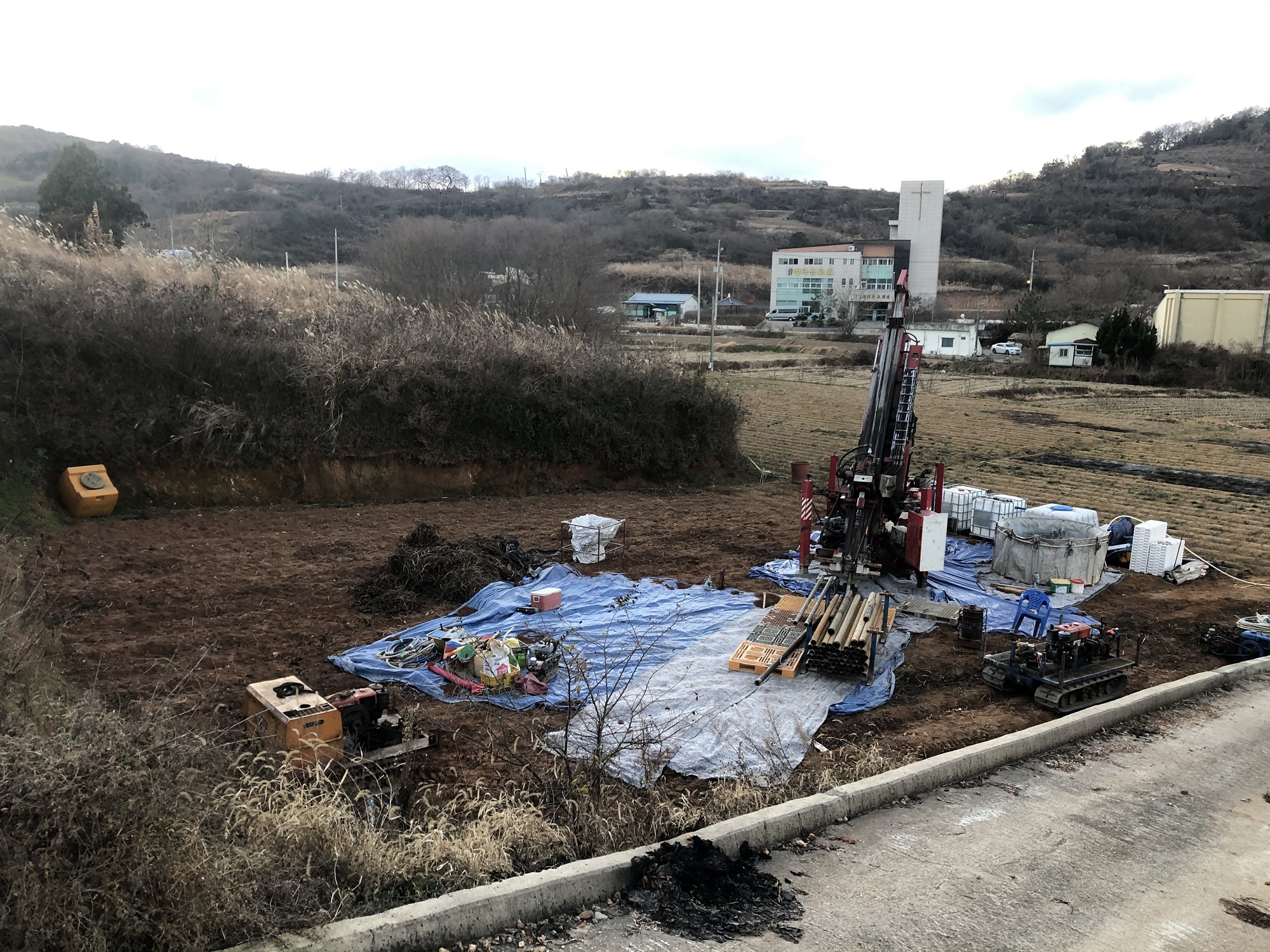 Photos 7-10: Typical drill sites with above ground tanks used on farmland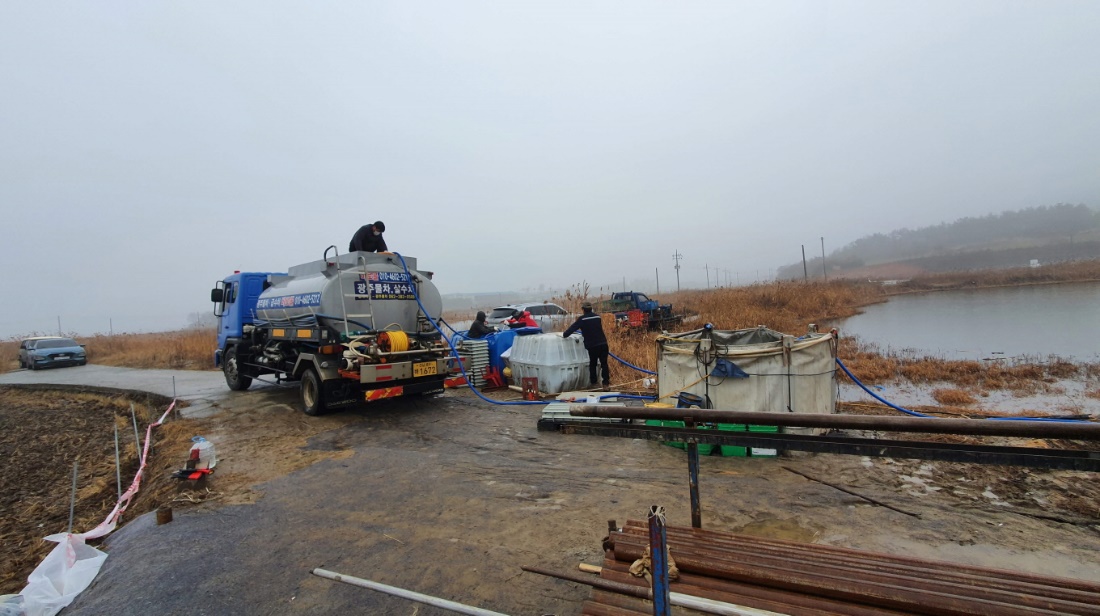 Photo 11: Disposal of wet drill cuttings from above ground tanks by waste disposal contractor.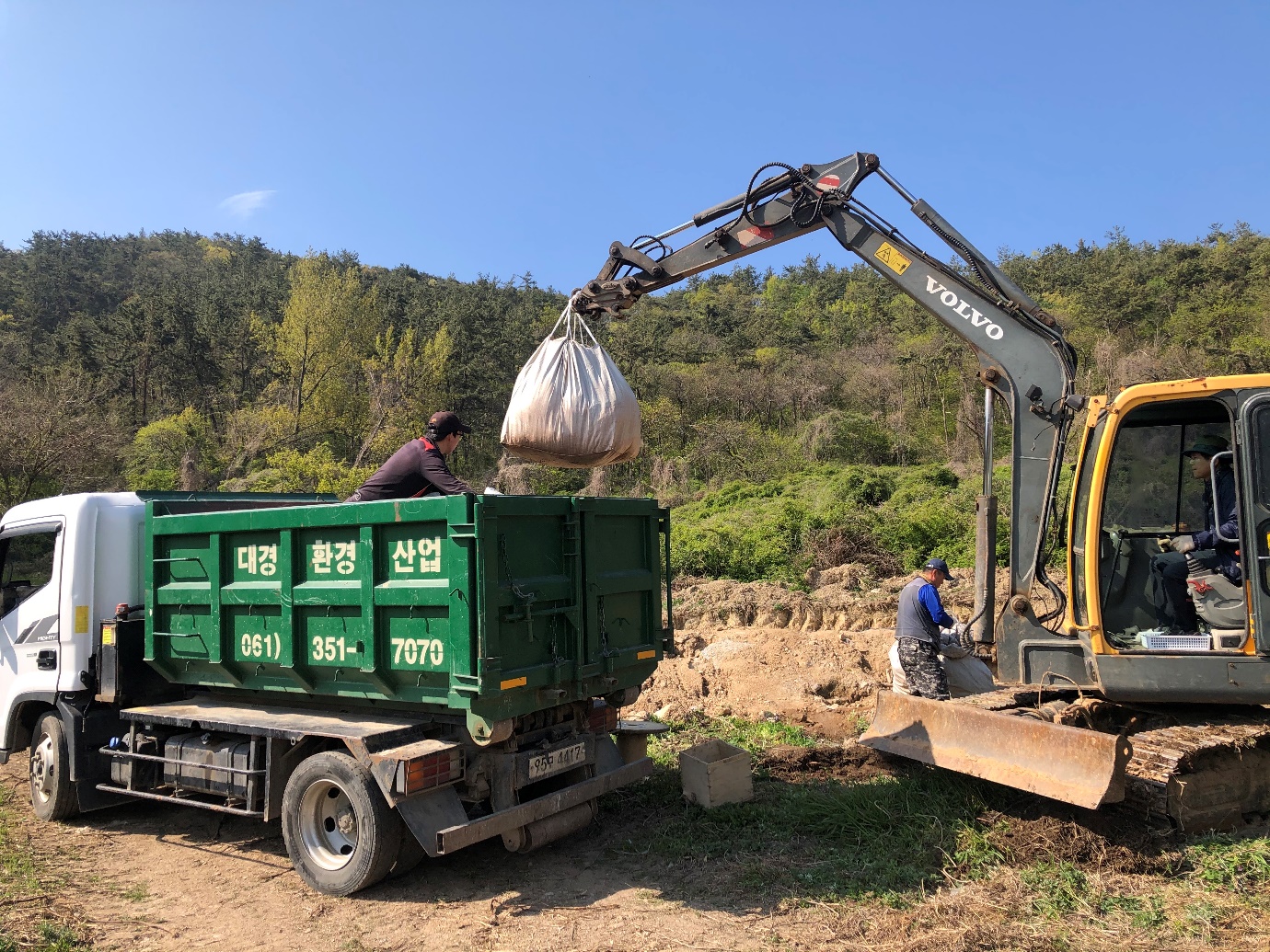 Photo 12: Disposal of residual hardened drill cuttings by waste disposal contractor.
Rehabilitation
After drilling in Mountainous areas, Southern Gold has the obligation to restore as per the agreed MDA plan. The main restoration work is tree restoration on access tracks, which involves planting appropriate tree seedlings, seeding grasses and stabilising slopes. Once rehabilitation is completed, the department in charge conducts an inspection to approve the restoration works. Some examples of this important work are in the photos below:
Photos 13-14: Typical drill site rehabilitation works - before (left) and after (right) photos
Photos 15-18: Planting trees on access roads (left) and finished work (right)
After drilling is completed, each hole is closed by a licensed company to prevent contamination of groundwater. This involves inserting sand and cement down the hole, then making a cement plate about 60cm below ground and finally replacing the soil to return it to its original condition.
Maintenance
The landowner is informed of the rehabilitation plan before restoration, which will allow them to be satisfied with the outcome. After rehabilitation, Southern Gold conducts follow-up management through on-site visits and drone photography. A tree planting company manages the trees so that they grow well for two years until they are established. Southern Gold always fulfils its environmental obligations in accordance with the regulatory requirements and is proud of the manner in which staff do their best for the environment and for the local people.